Many shops give 10% off, just for asking

4° - by aati on 23/07/2016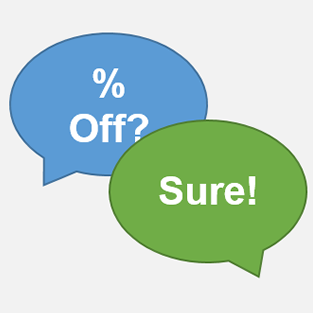 There's absolutely nothing wrong with asking for a discount. A former Alfatah store member told me if anyone asks for a discount, we can give upto 10% off from current bill, some times we issue next purchase discount voucher to customer.
To test this, I tried it different stores and success rate was more than 60%, with Hyperstar, Metro and Decent store.
Next time try it and don't forget to give me feedback in comment below.
Add new comment